Manifest.S03E07.La.scialuppa.ITA.ENG.1080p.AMZN.WEB-DLMux.H.264-MeM.mkv
Seeders : 52
Leechers : 5
Description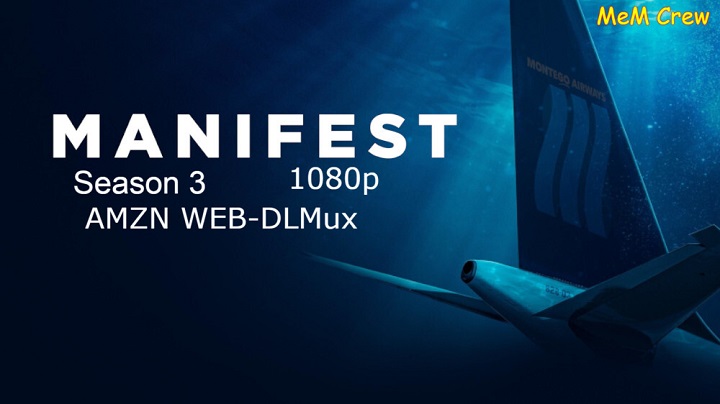 Manifest.S03.ITA.ENG.1080p.AMZN.WEB-DLMux.H.264-MeM


Titolo Originale: Manifest
Anno: 2021
Stagione: 3
Episodi: 13
Durata: 42 minuti
Genere: avventura, fantascienza, drammatico, thriller, poliziesco

Trama:
In Manifest, il creatore di The Mysteries of Laura Jeff Rake racconta il mistero del Volo 828 della Montego Air, scomparso dai radar nel 2013 e, dopo essere stato dichiarato non rintracciabile e dato per disperso in mare, riapparso alcuni anni dopo. Dopo aver pianto la perdita dei loro familiari, amici e colleghi, chi ha dovuto imparare ad andare avanti non solo scopre che i 191 passeggeri e i membri dell'equipaggio sono vivi, ma anche che il tempo per questi ultimi non è trascorso. Mentre cercano di riappropriarsi della propria vita, alcuni di loro cominciano a sperimentare strani fenomeni, capendo ben presto che potrebbero essere coinvolti in qualcosa più grande di quanto abbiano mai creduto possibile. Il cast include Josh Dallas (C'era una volta) nei panni di Ben, un analista dei Servizi Segreti in lotta con una rara forma di cancro e una misteriosa voce ora nella sua testa; Melissa Roxburgh (Valor) di Michaela, spaventata dal senso di colpa per un tragico incidente; Athena Karkanis (Zoo) di Grace, la moglie di Ben pronta ad abbracciare la ritrovata normalità familiare; e J.R. Ramirez (Jessica Jones, Power) del detective Williams, lacerato dal ritorno improvviso del suo primo amore.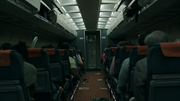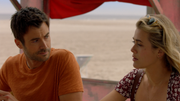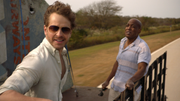 Sorgente Video:Manifest.S03.1080p.AMZN.WEB-DL
Sorgente Audio: Premium
Risoluzione: 1920x1080, x264 25 FPS
Audio 01: ITA AC-3 2ch @192b/s
Audio 02: ENG AC-3 6ch @348b/s
Sottotitoli: Forced, ITA, ENG
Code:
Info sul file
Nome                        Manifest.S03E01.La.deriva.ITA.ENG.1080p.AMZN.WEB-DLMux.H.264-MeM.mkv
Data                        Mon, 19 Apr 2021 22:48:49 +0200
Dimensione                  3,124,200,963 bytes (2979.470218 MiB)
Magic
Tipo file                   Matroska data
Tipo file                   EBML file, creator matroska
Tipo file                   data
Info generiche
Durata                      00:41:47 (2507.483 s)
Contenitore                 matroska
Production date             Mon, 19 Apr 2021 22:47:53 +0200
Totale tracce               7
Traccia n. 1                video (V_MPEG4/ISO/AVC) {und}
Traccia n. 2                audio (A_AC3) [ITA] {ita}
Traccia n. 3                audio (A_AC3) [ENG] {eng}
Traccia n. 4                subtitle (S_TEXT/UTF8) [Forced] {ita}
Traccia n. 5                subtitle (S_TEXT/UTF8) {ita}
Traccia n. 6                subtitle (S_TEXT/UTF8) {eng}
Traccia n. 7                subtitle (S_TEXT/UTF8) [SDH] {eng}
Muxing library              libebml v1.4.2 + libmatroska v1.6.4
Writing application         mkvmerge v56.0.0 ('Strasbourg / St. Denis') 64-bit
Dati rilevanti
Risoluzione                 1920 x 1080
Larghezza                   multipla di 32
Altezza                     multipla di 8
DRF medio                   18.422189
Deviazione standard         2.947697
Media pesata dev. std.      2.915106
Traccia video
Codec ID                    V_MPEG4/ISO/AVC
Risoluzione                 1920 x 1080
Frame aspect ratio          16:9 = 1.777778
Pixel aspect ratio          1:1 = 1
Display aspect ratio        16:9 = 1.777778
Framerate                   25 fps
Dimensione stream           2,945,343,546 bytes (2808.898493 MiB)
Durata                      00:41:12 (2471.88 s)
Bitrate (bs)                9532.31887 kbps
Qf                          0.18388
Traccia audio nr. 1
Codec ID                    A_AC3
Freq. campionamento         48000 Hz
Canali                      2
Dimensione stream           59,327,232 bytes (56.578857 MiB)
Tipo di bitstream (bs)      AC3
Frames (bs)                 77,249
Durata                      00:41:12 (2471.968 s)
Chunk-aligned (bs)          Sì
Bitrate (bs)                192 kbps CBR
Freq. campionamento (bs)    48000 Hz
Modo (bs)                   stereo
Traccia audio nr. 2
Codec ID                    A_AC3
Freq. campionamento         48000 Hz
Canali                      6
Dimensione stream           118,651,392 bytes (113.154785 MiB)
Tipo di bitstream (bs)      AC3
Frames (bs)                 77,247
Durata                      00:41:12 (2471.904 s)
Chunk-aligned (bs)          Sì
Bitrate (bs)                384 kbps CBR
Freq. campionamento (bs)    48000 Hz
Modo (bs)                   3 front, 2 rear, 1 LFE
Bitstream video
Tipo di bitstream           MPEG-4 Part 10
SPS id                      0
 Profile                  
[email protected]
 Num ref frames            4
 Aspect ratio              Square pixels
 Chroma format             YUV 4:2:0
PPS id                      0 (SPS: 0)
 Tipo di codifica entrop…  CABAC
 Weighted prediction       P slices - explicit weighted prediction
 Weighted bipred idc       B slices - implicit weighted prediction
 8x8dct                    Sì
Totale frames               61,797
Drop/delay frames           0
Frames corrotti             0                            
P-slices                    16954 ( 27.435 %) #####
B-slices                    43555 ( 70.481 %) ##############
I-slices                     1288 (  2.084 %)
SP-slices                       0 (  0.000 %)
SI-slices                       0 (  0.000 %)
Analisi DRF
DRF medio                   18.422189
deviazione standard         2.947697
max DRF                     35                            
DRF<16                          0 (  0.000 %)
DRF=16                      25671 ( 41.541 %) ########
DRF=17                       5577 (  9.025 %) ##
DRF=18                       6148 (  9.949 %) ##
DRF=19                       6463 ( 10.458 %) ##
DRF=20                       5261 (  8.513 %) ##
DRF=21                       3735 (  6.044 %) #
DRF=22                       2555 (  4.135 %) #
DRF=23                       1956 (  3.165 %) #
DRF=24                       1296 (  2.097 %)
DRF=25                        987 (  1.597 %)
DRF=26                        805 (  1.303 %)
DRF=27                        540 (  0.874 %)
DRF=28                        364 (  0.589 %)
DRF=29                        243 (  0.393 %)
DRF=30                        108 (  0.175 %)
DRF=31                         45 (  0.073 %)
DRF=32                         19 (  0.031 %)
DRF=33                         12 (  0.019 %)
DRF=34                         10 (  0.016 %)
DRF=35                          2 (  0.003 %)
DRF>35                          0 (  0.000 %)                            
P-slices DRF medio          18.105993
P-slices deviazione std.    2.586324
P-slices max DRF            34                            
B-slices DRF medio          18.595064
B-slices deviazione std.    3.081084
B-slices max DRF            35                            
I-slices DRF medio          16.738354
I-slices deviazione std.    1.630176
I-slices max DRF            27
Conformità al profilo
Profilo selezionato         MTK PAL 6000
Risoluzione                 1920 x 1080 > 720 x 576
Framerate                   Ok
Buffer underflow            00:00:01 (frame 20)
Buffer underflow            00:00:01 (frame 32)
Buffer underflow            00:00:02 (frame 55)
Buffer underflow            00:00:05 (frame 131)
Buffer underflow            00:00:06 (frame 145)
Buffer underflow            00:00:08 (frame 192)
Buffer underflow            00:00:09 (frame 236)
Buffer underflow            00:00:13 (frame 323)
Buffer underflow            00:00:13 (frame 334)
Buffer underflow            00:00:14 (frame 348)
Buffer underflow            00:00:19 (frame 472)
Buffer underflow            00:00:20 (frame 495)
Buffer underflow            00:00:22 (frame 553)
Buffer underflow            00:00:23 (frame 575)
Buffer underflow            00:00:24 (frame 588)
Buffer underflow            00:00:29 (frame 733)
Buffer underflow            00:00:32 (frame 805)
Buffer underflow            00:00:33 (frame 816)
Buffer underflow            00:00:34 (frame 839)
Buffer underflow            00:00:34 (frame 857)
Errore                      Troppe violazioni
Rapporto creato da AVInaptic (03-08-2020) in data 19-04-2021 22:51:24
Trackers List
Tracker Name
udp://tracker.opentrackr.org:1337/announce
udp://explodie.org:6969/announce
udp://9.rarbg.me:2710/announce
http://share.camoe.cn:8080/announce
udp://tracker.torrent.eu.org:451/announce
udp://tracker.0o.is:6969/announce
udp://tracker.birkenwald.de:6969/announce
udp://tracker.beeimg.com:6969/announce
udp://opentracker.i2p.rocks:6969/announce
udp://tracker.zerobytes.xyz:1337/announce
Torrent File Content
Manifest.S03E07.La.scialuppa.ITA.ENG.1080p.AMZN.WEB-DLMux.H.264-MeM.mkv (2.8 GB)